Prepare resources needed for login processing
Prepare resources for issuing anonymous accounts and logging in
To start using the GS2-Account service, you need to add a namespace.
Namespace (namespace) is a mechanism to allow the same service to be used for different purposes within a single project. Within different namespaces, the same service is treated as a completely different data space.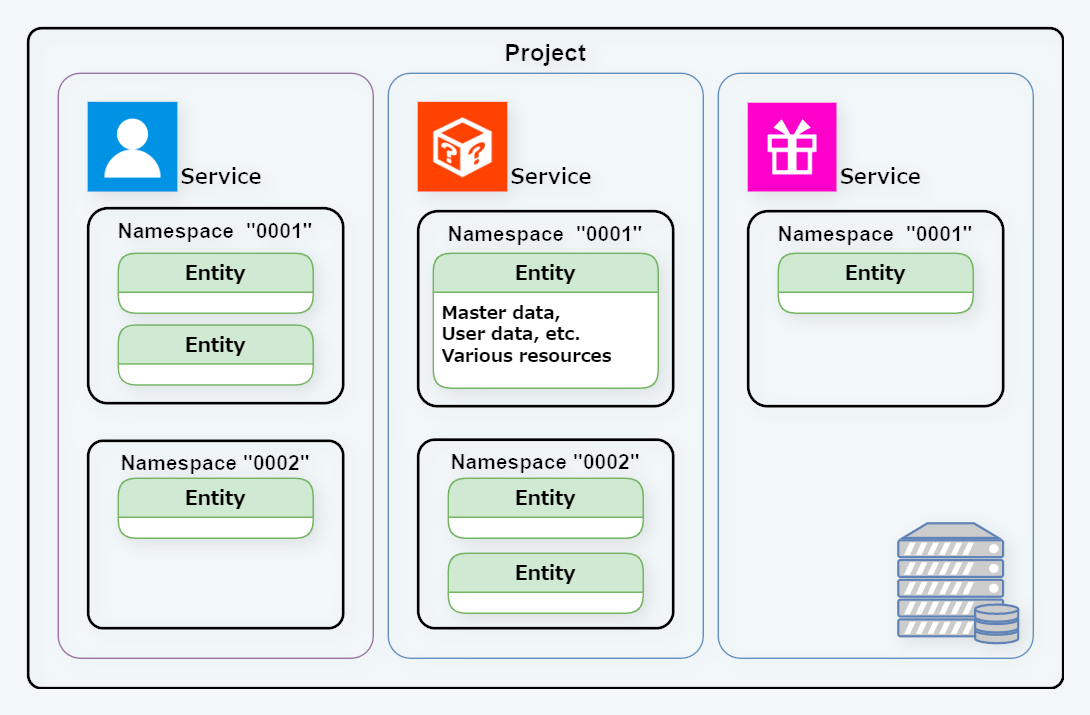 Now, using the sample template, add game-0001 to the GS2-Account namespace name and issue the encryption key that will be used to authenticate the account and make it possible to create a new account.
In GS2-Deploy's Create New Stack, create a stack by specifying the following template as the template data
GS2TemplateFormatVersion

:

 

"2019-05-01"




Description

:

 

GS2-Account initialize template Version 2010-06-26







Globals

:




  

Alias

:




    

AccountNamespaceName

:

 

game-0001




    

KeyNamespaceAccountAuthentication

:

 

account-encryption-key-namespace




    

KeyAccountAuthentication

:

 

account-encryption-key







Resources

:




  

KeyNamespaceAccountAuthentication

:




    

Type

:

 

GS2::Key::Namespace




    

Properties

:




      

Name

:

 

${KeyNamespaceAccountAuthentication}







  

KeyAccountAuthentication

:




    

Type

:

 

GS2::Key::Key




    

Properties

:




      

NamespaceName

:

 

${KeyNamespaceAccountAuthentication}




      

Name

:

 

${KeyAccountAuthentication}




    

DependsOn

:




      

- 

KeyNamespaceAccountAuthentication







  

AccountNamespace

:




    

Type

:

 

GS2::Account::Namespace




    

Properties

:




      

Name

:

 

${AccountNamespaceName}







Outputs

:




  

AccountNamespaceName

:

 

!

GetAttr AccountNamespace.Item.Name




  

KeyAccountAuthenticationKeyId

:

 

!

GetAttr KeyAccountAuthentication.Item.KeyId